Transport for London
We're Updating Our Profiles Section
Stay tuned for all new and updated exclusive profiles on companies and organizations involved in the ecosystem.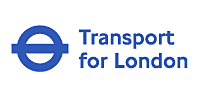 Headquarters:
United Kingdom
Transport for London's popular Oyster card is used in more than eight in 10 journeys on London's busy buses, underground trains and other modes of transit.
The transit authority and TranSys, the company that has run the Oyster fare-collection scheme since it launched in 2003, have rolled out more than 20 million cards over the years, 7 million of those active each month.
But Transport for London would like to get out of the business of issuing cards and exchanging money for Oyster value. By 2011, it hopes to be accepting debit, credit and prepaid bank cards directly at the underground gates and onboard buses and trams and trains.
That will require a whole new infrastructure and backend processing system.
Before that happens, TfL is keen to put Oyster on NFC phones--perhaps as early as 2010. If not for a hack of the card technology Oyster uses, Mifare Classic, in 2008, it might have already introduced an Oyster applet on an NFC phone, according to one official, though it's unclear what NFC phone models such a commercial launch would have used.
The higher-end card technology that TfL will be moving to starting in early 2010, Mifare DESFire, could create problems with its NFC plans, however, because card and chip vendors will have to develop a new application for the secure chips storing Oyster in the phones.
After TfL goes to open-loop payment, riders could also download those bank-card applications to their phones to pay fares. Oyster will not be completely phased out, however. It will still be available for those riders who could not or would not use bank cards to ride the bus or Underground. Observers say TfL might also offer other applications on phones and cards for the 2012 Olympic Games in London.
Key figures:
Oyster by the Numbers
No.
Oyster cards issued since 2003

21 million
New cards issued each month
300,000

Active Oyster cards each month
7 million
Weekday bus journeys with Oyster

6 million
Weekday journeys on Underground

3 million
Source: Transport for London