Android Bug Creates Problems for Developers of NFC Texting Apps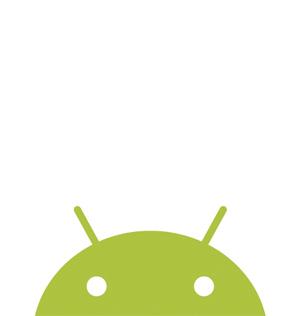 Google's Android operating system has a bug that creates headaches for application developers wanting to enable users to send SMS messages after tapping NFC tags.

The bug, if left unfixed, leaves Google's Nexus S phone and other planned Android NFC phones unable to properly format the SMS phone numbers and text stored on the tags. These tags could be embedded in smart posters that could launch SMS applications on phones to enable users to request a range of content, from transit tickets to information on museum exhibits.
Developers have already rigged some workarounds for the problem, and they expect Google to eventually fix the bug, which also affects text messaging launched by other media on Android phones, such as 2-D bar codes.
But until it is repaired, the problem will create difficulties for developers wanting to use the SMS channel to request data or content on the Android phones. The problem could affect a range of applications. For example, service providers in Austria have used text messaging to let customers buy transit tickets or make vending machine purchases by tapping their older-style Nokia NFC phones on tags. The system also delivers the tickets or confirmation of purchases via text. SMS also has been used in NFC trials to deliver short educational content.
"While most tag-based applications will use the Internet to access information and services, there are a significant number of SMS-based services which will benefit from the simple access provided by NFC," said Glenn Needham, director of UK-based Near Field Solutions, an NFC tag supplier, and formerly chairman of the NFC Forum's security working group.
In particular, SMS could become a popular means for NFC application developers to communicate with users of lower-cost NFC feature phones. Countries without a high penetration of smartphones or high-capacity networks also could use text messaging with tags.
Google did not fix the bug in its latest release of Android, 2.3.4, noted Michael Roland, research associate at the Upper Austria University of Applied Sciences. He said until the problem is solved, developers would have to design special fixes in their applications. He said he has reported the problem to Google.
Austria-based NFC consultant and researcher Gerald Madlmayr said the bug has been reported through "multiple channels" to Google. "The problem is already known since beginning of this year," he told NFC Times.
Nick Pelly, a technical lead at Google for Android and NFC did not respond to e-mails from NFC Times asking when the bug is scheduled to be fixed.
Pelly, who played up the tag-reading and peer-to-peer features of NFC technology during a presentation last week at Google's I/O developer conference in San Francisco, did not mention any problems with tag-reading functionality in Android during the talk.
Google has been slow to fix other texting problems in Android, including one that caused users to occasionally text the wrong contact.
Needham noted that the texting bug does not only relate to NFC and is not part of the NFC software stack that is part of the latest versions of Android, called Gingerbread.
"The bug is in the main part of the operating system, so you might see similar problems linked to the reading of QR codes and other media," he told NFC Times.
Both Roland and Madlmayr said that in their tests, the bug does not interfere with the Nexus S reading the tag and drawing the data it needs from it, which in this case is mainly a phone number and text for the message. But when the SMS application opens on the phone, the message text gets put onto the same line as the
phone number, so no message can be sent. The box for the text remains empty.
Roland said he has developed a "hotfix" for the problem that works with the SMS messaging application on the Android phones. Users click a second button showing the recipient's phone number to open the messaging application. The phone number and text are separated and go into the proper fields. But he noted it was only a temporary fix.
NXP Semiconductors, which supplies the NFC chip and NFC software stack to Google for Android, wrote its own "TagWriter" application for writing to NFC tags, and in it also fixes the problem for those people using this particular application, said Needham.
But without a permanent fix to the bug in the Android operating system, application developers will never be sure if their messages are getting across to users–at least not if those messages are using SMS.
print $links ?>