Gemalto Develops Embedded Secure Chip with STMicroelectronics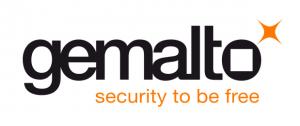 ORLANDO, FLA.– France-based Gemalto announced today it is working with chip maker STMicroelectronics on an embedded secure chip offer for NFC phones.
Gemalto already offers a SIM card that supports NFC applications using an STMicroelectronics chip. But the planned embedded chip is no doubt recognition that mobile phone makers and smartphone operating system providers are expected to play an increasingly prominent role in the distribution of NFC applications.
That would put the phone and mobile operating system vendors in competition with mobile operators, which are Gemalto's biggest customers. Gemalto is the top supplier of SIM cards worldwide.
The handset makers want embedded secure chips on their NFC phones to store applications, such as payment and ticketing, as well as "personal data protection and device integrity." Gemalto made the announcement today at the International CTIA Wireless trade show in Orlando, Fla.
Besides supplying the operating system for the embedded chip, Gemalto said it would also offer mobile handset software, trusted service management and secure personalization as part of the offer.
Switzerland-based STMicroelectronics would supply the secure chip stacked with its NFC controller or as a standalone secure chip in NFC phones. STMicroelectronics is still only a minor player among NFC chip suppliers.
Gemalto may also be promoting the embedded chip offer to make its TSM business more attractive to smartphone makers, some of which likely will hire TSMs to offer applications management to service providers. Gemalto doesn't need to provide the operating system on the embedded chip in order to supply TSM services, however.
Jean-Louis Carrara, Gemalto's vice president for business development for telecom in North America, said an embedded chip is needed on the market supporting the latest GlobalPlatform standards, including those that enable the owner of secure elements to manage multiple applications on the same chip. Gemalto's NFC-enabled SIM cards already support the latest GlobalPlatform specifications. Those SIMs also support the single-wire protocol standard connection between the NFC chip and SIM.
Gemalto is using the same operating system on both the NFC-enabled SIMs and embedded chips. It's not clear when the embedded chips will be available this year.
Carrara said the announcement today is probably timed to availability of the chip. But he could not say which handset makers might buy the chips or when.
Such smartphone makers as Research in Motion and those using Google's Android operating system are ordering embedded chips. The phones probably will also support NFC applications on SIM cards, which telcos want to use to store payment, ticketing and other secure applications.
Carrera said he thought that if mobile operators are subsidizing the cost of phones for subscribers, they would control the embedded chips, but he added: "A number of OEMs (phone makers) are trying to keep their control over the secure element even in a subsidized environment."
print $links ?>