NFC Phone Shipments for 2011 Expected to Come in Below Projections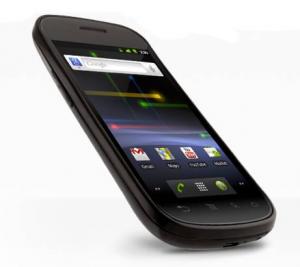 While handset makers are beginning to ship more popular smartphone models with NFC inside, some key industry observers say they expect significantly fewer than 40 million NFC phones will be shipped for all of 2011.
If true, it would represent a further reduction in the projection for year-end NFC phone shipments that had once stood at 70 million.
While NXP Semiconductors, the largest supplier of NFC chips, said recently that device makers have more than 70 NFC phones and 10 NFC-enabled tablets in the pipeline using its chips, most of the devices are not due out until 2012.
Key observers told NFC Times they place the shipment figure for 2011 NFC phones at about 30 million and perhaps as low as 20 million for the year. A few believe it could approach 40 million with a strong fourth quarter for phone sales.
And most now believe handset makers will ship around 100 million NFC phones in 2012.
The observers blame the lower projections for 2011 on later-than-expected shipments of such top-selling phones as the Galaxy S II, Samsung Electronics' flagship smartphone, which will not hit store shelves with an NFC chip inside in Europe and North America until next month.
The new projections come as Samsung, the world's No. 2 handset maker and a major backer of NFC, disclosed it had shipped about 4 million NFC-enabled phones during the first eight months of 2011, according to Hankil Yoon, vice president of product strategy for Samsung's mobile communications division, speaking at the recent NFC World Congress. That compares with cumulative shipments of only 100,000 that the South Korean phone maker had shipped through the years up until January of 2011, he said.
Yoon told NFC Times that most of the 4 million NFC phones shipped this year are high-end Android handsets, Google's Nexus S, which Samsung manufactures, and the NFC version of the Galaxy S II in South Korea–the only country where the handset maker has shipped the NFC version of the smartphone.
The shipments also include residual sales of its 2G NFC feature phone, the Samsung S5230, often called the Star or Player One. Samsung introduced an NFC-enabled follow-up to the model, known as the Player City in France this summer. It also launched the NFC-enabled Wave 578, a smartphone based on Samsung's bada operator system, in the summer.
Samsung: No 'Huge' Demand Yet
Yoon, while optimistic about the prospects for NFC to take off eventually, noted that there are still few places for consumers to use NFC phones. So despite the clamoring for more NFC handsets among operators, application developers and some service providers, orders from telcos are uneven.
"Right now, I don't see huge demand globally," Yoon told NFC Times. "That will change quickly after NFC technology services are available."
Yoon, however, was more upbeat during his presentation at the conference, concluding by saying that virtually all Samsung smartphones would one day pack NFC chips. That could take some time, however.
"Over time, we'll have many more NFC-enabled devices," he said. "Hopefully in two to three years from now, we'll see NFC taking off," he said.
As for 2011, Yoon told NFC Times that among the few countries where mobile operators have been ordering NFC-enabled phones from Samsung were France and the United Kingdom.
France Telecom-Orange last week announced it would put the NFC version of the Galaxy S II on sale in France next month, as it attempts to seed the market with NFC-enabled phones and SIM cards in advance of the rollout of NFC services.
Orange UK, also part of the France Telecom group, is expected to follow with its own Galaxy S II introduction this fall, which would support its Quick Tap NFC mobile-payment service launched in May.
T-Mobile USA announced Tuesday it would put the NFC version of the Galaxy S II on sale along with an NFC-enabled HTC Android phone next month. Reports say U.S.-based AT&T will buying the Galaxy S with NFC, as well.
The NFC version of the Galaxy S II can support secure applications on SIM cards, but not on an embedded secure chip, indicated Yoon.
That explains why U.S. mobile carrier Sprint is not apparently planning to order the Galaxy S II with NFC for its Google Wallet rollout, which began Sept. 19. Sprint doesn't issue SIM cards, and Google is securing the wallet applications with embedded chips for now in the United States, though only one handset supports it so far, the Nexus S 4G.
Both T-Mobile and AT&T issue SIM cards but do not plan to launch secure NFC services until the first half of 2012, along with Verizon Wireless, which is also part of the joint venture.
Samsung is expected to manufacture Google's follow-up to the Nexus S, likely to be called the Nexus Prime. The Android phone will undoubtedly support the Google Wallet, but isn't expected to hit the market until November or December.
Other Phones Ship Late in 2011
Meanwhile, other major phone makers are shipping their new NFC phones around the beginning of the fourth quarter.
For example, No. 1 phone maker Nokia is just now shipping its new NFC phones, NFC-enabled Symbian smartphones, the Nokia 700 and 701. That's in addition to the C7 Symbian handset, which Nokia launched in the fall of 2010 with an NFC chip inside, though only recently activated with a Symbian update. Nokia began shipping its MeeGo-based N9 in certain countries starting on Tuesday.
Research in Motion said it would begin to ship its NFC-enabled Bold and Curve models around late August or September.
And HTC's first NFC phone outside of China, the Android-based 4G Amaze, will be available next month.
While millions of NFC phones are expected to hit the market during the fourth quarter of the year, key observers don't expect the industry to reach the earlier projections.
One of them is Mark Hung, research director for wireless at U.S.-based research and consulting firm Gartner, who told NFC Times he is planning to reduce his earlier projection of phone shipments of 48.5 million. His preliminary revision calls for total shipments of 20 million to 30 million for 2011. Hung said he might also drop his earlier projection of 124 million phones for 2012, as well.
He said the big sellers among smartphones with NFC are hitting store shelves too late in the year to reach 40 million.
That projection originally came from NXP Semiconductors, the largest supplier of NFC chips to the market. NXP CEO Richard Clemmer in early August said he expected only 40 million or fewer NFC handsets to be shipped during 2011–a much lower projection than the 70 million the Netherlands-based chip maker had been forecasting.
Clemmer made those statements fewer than three months after he suggested NFC phone shipments could approach 100 million this year, if Google's enthusiastic forecasts for Android-based phones came to pass. He added at the time that there was "variability" in the shipment forecasts, and they could drop to 40 million to 45 million at the low point. The NXP projections apply to NFC phone shipments using chips from all suppliers.
None of NXP's projections are believed to include NFC phone sales by Apple, which is not expected to support NFC in its next iPhone, which is to be introduced next week.
NXP declined to provide an updated projection of NFC phone shipments for 2011 for this story. But a source told NFC Times that NXP believes total NFC phones shipments are unlikely to reach 40 million this year.
Jörg Suchy, senior manager for strategic marketing for chip card and NFC controllers at Samsung Semiconductor, which is preparing for volume NFC chip shipments, said hitting 40 million NFC phones this year is unlikely.
"We are in the double digits (now), but 40 million is a very high number," he told NFC Times. "When there is not a significant change in phone availability or Christmas sales, it will be very difficult to achieve these numbers."
Sprint: NFC a 'Big Focus' in 2012
The Isis joint venture announced Tuesday that six major handset makers were planning to introduce NFC phones that could support Isis and NFC standards. Isis member telcos Verizon, AT&T and T-Mobile plan to launch NFC pilots in Salt Lake City, Utah, and Austin, Texas, during the first half of 2012 followed by a national rollout.
Rival Sprint has adopted the competing Google Wallet, which launched last week. And Brian Smith, director of open platforms for the telco, told NFC Times that "NFC-enabled devices will be a big focus for us in 2012."
Smith, who appeared on a panel at the Morrissey Group's Advanced Commerce and Mobile Retail Services Summit in Chicago earlier this month, said the telco would have more NFC phones on sale by the first quarter of 2012.
"It will be a significant portion of our portfolio," Smith told moderator Einar Rosenberg of Narian Technologies, after earlier indicating plans for an even more aggressive rollout.
Smith declined to elaborate, but said later that the announcement by Google and Sprint of the wallet launch with just the Nexus S 4G is only a "starting point."
"Google has been very aggressive in growing this product, and we have (as well), and we support them 100%."
The NFC-based Google Wallet enables users to tap to pay with a MasterCard PayPass credit application issued by Citigroup and a prepaid card, also supporting PayPass, from Google. Coupons and other offers will be part of the wallet, as well.
Dozens of Devices in the Pipeline
Next year, Orange France will have between 15 and 20 NFC-enabled phones in its shops in France, said Thierry Millet, vice president for mobile payments and contactless services at France Telecom group. The telco will also begin issuing NFC-enabled SIM cards to all subscribers starting next year.
Pedro Martinez, business development manager for the European region in NXP's mobile transactions unit, also speaking at the NFC World Congress, said he expected NFC to launch commercially next year in Spain, Poland, Germany and other countries, including the United States and China, the latter by mobile operator China Mobile.
That is in addition to commercial launches in France, the United Kingdom and Turkey this year, along with the Google Wallet in the United States
Martinez said in his presentation that of the 70-plus handsets and 10 tablets in the pipeline using NFC chips from NXP, a large majority are projected to ship in 2012. And more than half of the devices will support Android,
"The growth is there," he said. "Of course, the volume growth will depend eventually on the integrators and the mobile operators. It's there; we are not lacking phones."
print $links ?>