NFC Tag Platform Providers: Tags Gaining Ground on QR Codes
NFC Times is Expanding Its Coverage
This story is a free sample of new premium content from NFC Times, the most authoritative source of news and analysis in the industry.
To view this sample story, click here:
Or download it as part of a free sample of the world's first global PDF newsletter devoted to the business of NFC and related topics:
NFC Times: The Intelligence Report
Become a subscriber to NFC Times to receive future issues of the newsletter and exclusive online news and analysis: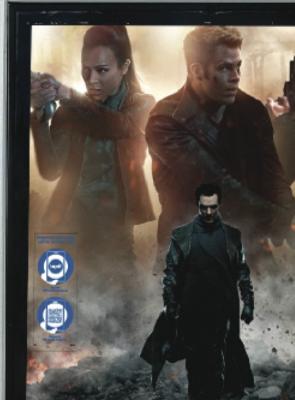 While awareness and use of NFC still is substantially behind that of QR codes when it comes to consumers using interactive advertising displays, NFC appears to be gaining ground.
According to France-based Connecthings, during the first five months of 2013, NFC taps accounted for 13% of interactions with smart posters or other interactive displays, the tag marketing platform provider told NFC Times.
That compares with 9% of taps from page views during the last five months of 2012. The remainder are interactions with QR codes.
According to NFC marketing company Tapit, the take-up of NFC is growing even faster in Australia, it's home base.
Tapit told NFC Times that in its entertainment-related campaigns in Australia over roughly the first six months of 2013, NFC tags have received 38% to 43% of the interactions with its smart posters, while QR codes have received 57% to 62% of interactions.
That compares with the beginning of the period, when NFC got 11% to 15% of interactions compared with 85% to 89% for QR codes.
"We are seeing a dramatic decline in the number of interactions from iOS devices despite Apple representing the majority of smartphones in the Australian market, although the overall number of interactions is growing with each campaign, Will Akerman, head of outdoor media at Tapit, told NFC Times.
But a significant share of the interactions still come from iOS devices, which is among the reasons Tapit will continue to support QR codes for the campaigns it implements.
"At the moment, we see real value in continuing with QR, as it means that anyone with a smart mobile device can interact with our campaigns rather than miss out altogether."
Akerman also said that the company has seen an increase in the number of interactions with posters for its film and entertainment campaigns, though he declined to release specific figures.
A two-week campaign for World War Z that Tapit implemented with media owner Adshel and ad agency MEC Australia, launched in early June and involves 300 NFC-enabled posters at bus stops and train stations, along with "street furniture," in the Australian cities of Adelaide, Brisbane, Canberra, Melbourne, and Sydney.
The posters sport both NFC tags and QR codes. Viewers can tap or scan to watch a trailer of the film.
The company also did a tag campaign for Adshel, promoting the new film, Star Trek Into Darkness.
And earlier in 2013, it implemented a four-week campaign for the movie Zero Dark Thirty, which involved 200 posters displayed at 91 shopping centers around Australia, in every state except North Australia. Viewers could tap to visit a landing page for the movie, from which they could choose to view trailers or image galleries; like the movie on Facebook; or follow it on Twitter; read reviews; enter a contest for free tickets; or place a Facebook-based game related to the movie.
It is not the only tag platform implementing campaigns to promote films, going back at least to 2011, when UK-based Proxama displayed 10 to 20 NFC-enabled posters in central London to promote Twentieth Century Fox's X-Men: First Class, with Posterscope and media owner JCDecaux.
print $links ?>