Telefónica in Talks with Card Schemes; Seeks Slice of Payments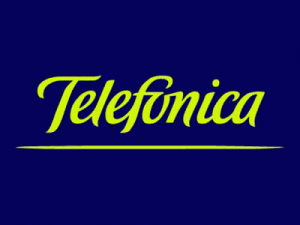 Mobile operator group Telefónica and Visa Europe have an agreement to promote the rollout of co-branded cards and later mobile payment with NFC phones, according to a Telefónica executive, who said the telco seeks a share of transaction revenue.
Michiel van Eldik, director of new business and innovation at Spain-based Telefónica SA, speaking at the WIMA NFC conference this week in Monaco, revealed that the large mobile operator group plans to get more deeply involved in payments, not only in Europe, but also in Latin America, where it has major operations. That could involve seeking to share transaction and related revenue with card schemes and banks.
"If I look at the sort of arrangements we have in place between Visa and MasterCard, across our footprint, then in certain pockets we will actually take a slice of the dice," he said during a question-and-answer session following his presentation at the WIMA conference. "So we take a cut from what Visa basically gets. And that's actually the model we're pushing across our footprint."
It would mean Telefónica would get a "certain percentage point" of the merchant transaction fee, he said, though he declined to specify how big a slice the telco seeks to take.
It was not clear whether the statements by van Eldik, speaking off the cuff, represent the overall strategy of the giant telecom group. But he told NFC Times the deal with Visa, signed a couple of months ago, would involve co-branded cards in the six countries in which the group does business in Europe, which, therefore, would include Spain, the United Kingdom and Germany. Telefónica is also working with MasterCard in Latin America, although is still in negotiations. The idea would be to move the payment application to Near Field Communication phones, when the devices are available.
A source outside of Telefónica also told NFC Times that the telco group and Visa are involved in talks with major handset maker Samsung to try to bring more phones supporting NFC to the market. The deal, if completed, would involve commitments for phone orders in exchange for Samsung agreeing to produce perhaps two or three new NFC models, said a source.
A spokeswoman for Visa Europe declined to confirm any deals with Telefónica, saying only that "Visa Europe's position is that it cannot comment at present."
But a source with Visa Europe told NFC Times the card network and Telefónica are "planning some activities together" and were in general discussions about "possible opportunities."
It wasn't clear how new revenue-sharing deals might work between the telco and card schemes and banks. But, for example, Telefónica might act as sort of a de facto issuer, working through a bank, yet taking a cut of the interchange fees, which are largely paid by merchants through their acquiring banks.
If so, that would apparently be different from the deal Telefónica's UK branch, O2, has made with Visa and issuer NatWest bank for the co-branded O2 Money card, launched last year.
For that card, like a co-branded card rolled out this year by UK credit card issuer Barclaycard and mobile operator Orange UK, the issuing and acquiring banks benefit from the merchant fees. A source said that Orange collects a fee from Barclaycard for each co-branded credit card the bank issues, a fee that is not based on transactions. The parties, however, have not discussed their revenue-sharing deal publicly.
Usually the transaction fee mostly belongs to the issuing bank, noted van Eldik. "But what we have done, in this case, is that we have negotiated an arrangement with the Visas and MasterCards, as well as we are currently tendering across our footprint for an issuing bank, where we take another slice of the dice," he said. "And normally the issuing bank will take that from the Visas and MasterCards."
Tapping Remittances
Telefónica, one of the world's largest mobile operator groups with 264 million subscribers in 25 countries–many of them in Latin America–is also interested in mobile remittances, said van Eldik.
Globally, remittances amounted to more than $400 billion last year, according to the World Bank and usually flow from rich to poor countries. Both the senders and recipients of the funds transfers usually use third-party payment service providers, such as Western Union or less-formal schemes.
"If you see the pockets between Spain and Latin America, or you see between Germany and Turkey, or you see between the UK and Pakistan or Eastern Europe, there's a massive amount of money to be made," he said. "Nothing stops us as mobile operators."
MasterCard and Visa are also trying to grab a piece of remittances, including those initiated or completed on mobile phones.
Visa Europe is a bank-owned card network, which is affiliated, but separate from U.S.-based Visa Inc. Like MasterCard, Visa Inc. is publicly owned. While it's unclear whether Visa Inc. is in talks with Telefónica, that is likely. And as van Eldik and other observers note, Visa and MasterCard are acting more and more independently from banks. Still, any direct talks between telcos and card schemes would break the mold.
"This could be significant as this means that mobile network operators would be dealing with payment schemes at a higher level than just dealing with individual financial institutions," Tim Jefferson, head of UK-based mobile and IT consulting firm The Human Chain, who moderated the WIMA session, told NFC Times.
Possible Negotiations for Phones
He added that any agreement between a big telco group and payment card network could possibly unclog the pipeline through which NFC phones are now only trickling out. A lack of agreement between telcos and financial institutions over how to share revenue from NFC-based mobile payment is one of the main reasons operators have failed to place big orders for phones the past couple of years, most observers agree.
"The combination of mobile network operators, scheme operators and handset manufacturers working together to produce NFC-enabled handsets is a much more attractive proposition," said Jefferson.
Any agreement with Samsung for multiple NFC phones would require a commitment for orders from Telefónica. It's not clear what role Visa would play in that process.
At present, there is only one NFC phone available that is not a prototype and can support payment and other applications on the SIM card with a standard single-wire protocol connection with the phone's NFC chip. Telefónica is using the model, the Samsung S5230, for a large trial planned for May in Spain. The telco likely would insist on SWP-enabled phones for any rollouts of NFC services.
Unwelcome by Banks
Any move into payments by Telefónica, of course, would not be popular with banks. And Jordi Guaus, head of mobile payment for la Caixa, one of Spain's largest banks, told NFC Times he knows of no such move by the telco, at least in Spain.
La Caixa is working with Telefónica on a large NFC trial planned in the town of Sitges, near Barcelona, in May. The trial will involve about 1,500 customers and 500 merchants, and the bank has agreed to pay Telefónica to rent space for its payment application on the telco's SIM cards. La Caixa is both the issuer and merchant acquirer for the trial.
"Telefónica is not taking anything of the (transaction) fee of the payment," he said. "We have a commercial model, a (SIM)-rental model. For the trial, we are focused on learning and trying to test things and trying to define the process."
There is not much room for revenue sharing of payment-transaction fees, said consultant Waqar Qureshi, formerly head of EMV card implementation at Visa International, now an advisor to telcos, banks and other service providers on payment.
"There's not enough margin in the system," he told NFC Times. "Nobody in the world has been able to break that business model down and create more participants."
That might be why Telefónica is apparently considering taking on more of the role of payment issuer and possibly acquirer. It is not the only mobile operator attracted to the payment space. Telcos in Japan, South Korea, China and the United States have either launched their own retail-payment schemes or services or are considering doing so.
For Telefónica, the business models, however, will differ according to the country, van Eldik said.
At the same time, the Telefónica executive called for telcos and the financial-services industry to put aside their differences when it comes to rolling out mobile payment. If they don't, they might find themselves left behind by more nimble players.
"We might all fight for a decimal percentage point to create our individual position, but I think the biggest threat is that that defensive play will be very time consuming and as a result of that, I think you will see the smarter guys like the Apples or Googles or whoever just sort of bypassing us relatively quickly," he said. "We have seen that with the application stores, and if we're not careful, we're going to see the same thing with NFC."
print $links ?>