U.S. Telcos in Talks to Push Contactless-Mobile Payment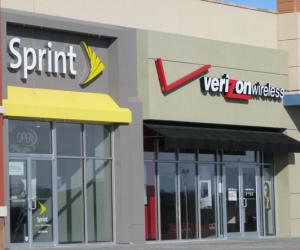 The four major mobile operators in the United States are in discussions to possibly launch one or more mobile-payment projects involving Near Field Communication phones and other contactless technologies, NFC Times has learned.
Details are sketchy, but sources told NFC Times the discussions have gone on for some time. They say that among other things, the U.S. carriers are talking about building a common platform that would enable them to individually push contactless payment and perhaps other applications to their subscribers using NFC phones, contactless microSD cards and possibly related products, such as mobile skins embedded with chips and contactless stickers. The telcos might work with payments partners, such as third-party payment service providers or financial institutions and perhaps a major payment brand. But word is the m-payment plans of the operators do not include major U.S. banks.
In an NFC Times exclusive, sources with knowledge of the discussions said that Verizon, AT&T, Sprint and T-Mobile all have some level of involvement in the talks for the mobile-payment initiative. The launches of mobile-contactless services, if they go forward, could happen as early as mid-2010.
It's still unclear what payment applications the carriers are considering. The telcos, however, are hiring a trusted service manager, or TSM, to download and administer applications over the air to contactless-mobile devices, and to work with TSMs of other service providers. The operators are also putting in place other underpinnings for contactless-mobile services, perhaps user-interface software, for example, which each telco could customize, said sources.
Spokespersons for the four mobile operators either declined comment or could not be reached.
"(We are) always evaluating technologies and services," one project manager working in an emerging technologies department for one of the operators said when contacted by NFC Times. He declined to confirm the mobile-payment project, however, saying only: "We're continually looking at the market–especially mobile commerce is a great opportunity for carriers."
If one or more of the operators go forward with the m-payment plan, it would enable subscribers to tap their phones at the point of sale as they would contactless cards, using NFC phones, SD cards with a contactless interface or related technology. There might be other applications, such as loyalty programs. Moreover, some have suggested the telcos would also try to introduce a new remote-payment service, that is, payment over the network via SMS or mobile Internet.
But it's open to speculation what contactless point-of-sales terminals the telcos would use for the proximity-payment portion of the projects. It seems unlikely the operators or their partners would attempt to build a whole new payment infrastructure, say observers.
"They do not want to reinvent the wheel," said one source with knowledge of the project.
First Data: A Key Enabler?
Some speculation is falling on large U.S.-based payment processor First Data Corp. to aid with the infrastructure. First Data is gearing up to introduce contactless microSD cards, as well as a trusted service management service to download and manage payment applications on the cards. The SD cards would work like contactless payment cards when inserted into mobile phones, but could also communicate with the handset and mobile network.
If the technology delivers as promised, the contactless SD cards could serve as a bridge to NFC phones, which are still scarce, or replace the phones altogether for some service providers. First Data has shown a growing interest in contactless payment and NFC. It introduced its open-loop Go-Tag contactless sticker last year, using small MetaBank as issuer, and also provides a closed-loop version for gift-card payment issued by merchants.
Moreover, working with First Data could help the telcos or their partners gain easier access to the nearly 100,000 merchant locations in the U.S. already equipped to accept contactless payment from cards and deliver many more through First Data's extensive relationships with U.S. merchants that still only accept conventional card payment, sources speculated.
"The reality of telcos driving (payment) acceptance leaves me dubious, therefore, any telco serious about doing a mobile-payment scheme has to be working with someone working with the merchants," said consultant Patrick Gauthier, who launched Visa payWave in the U.S. in 2005, while serving as Visa USA's senior vice president for new product development. He declined to say whether he thinks the telcos are planning an m-payment initiative or if he is consulting on any contactless mobile-payment projects in the U.S., either for banks or telcos.
Dominic Morea, senior vice president for mobile commerce at First Data, told NFC Times the company was outfitting many of the small and medium-sized merchants it serves with point-of-sales terminals bundled with contactless readers, which would allow them to more easily launch contactless acceptance for both cards and contactless-mobile devices, he said.
Most observers agree contactless card payment in the U.S., launched nearly five years ago by some banks and the largest card networks, Visa and MasterCard, has been a disappointment, largely because of poor awareness among consumers and insufficient places for cardholders to tap to pay.
First Data's Morea also confirmed his company would soon launch its trusted service management service, which would be qualified to download and manage contactless applications from all major card brands, Visa payWave, PayPass from MasterCard, ExpressPay from American Express, and Zip from Discover Financial Services, he said. The downloads could go to secure chips in NFC phones or contactless microSDs. The microSD cards would work in 75% of phones with SD slots, he said. In others, the slots are situated behind the battery, which blocks data transmissions to and from the tiny antennas embedded in the cards, said Morea.
"The interesting thing about it, not only do you get to cover a wide array of handsets, with over-the-air provisioning to a microSD, that starts to allow you to manage an application over its lifecycle," he told NFC Times.
But Morea declined to say whether he had any knowledge of plans by telcos to launch mobile-payment or other contactless services. When asked whether First Data might be in the running to serve as a TSM for the telcos if they hire one, he replied: "When the time comes for that, we plan to be positioned."
Tiny SD Card Spurs Growing Interest
NFC Times has learned that First Data has signed a deal with U.S.-based contactless SD card supplier Tyfone that would call for First Data's TSM to use Tyfone's cards, though not necessarily exclusively. First Data is also expected to invest in Tyfone.
Tyfone said it will announce the launch of its contactless microSD card in a couple of weeks and in about a month would announce an agreement with a TSM to put future payment applications on its cards in the U.S. Tyfone CTO Siva Narendra, however, declined to reveal the name of the TSM or to confirm that it is First Data. He added that he did not know if U.S. mobile operators wanted to use the vendor's contactless SDs for any mobile-payment projects they might be working on.
"As far as what mobile operators plan to do, we don't have visibility," Narendra told NFC Times. "Anybody can build on it. That's the whole idea of it being a neutral solution."
Banks could also issue SD cards preloaded with their payment applications and, thus, avoid the need to work directly with mobile carriers to launch contactless-mobile payment service.
Visa Inc. announced Feb. 15 at the Mobile World Congress in Barcelona that it plans to market and test a contactless microSD made by U.S.-based DeviceFidelity. It said it will begin trials with the card carrying its contactless application, Visa payWave, in the second quarter. Those trials will probably be held with banks but no operators. But Visa said its planned contactless microSD offer for its bank issuers is not meant to go around mobile operators. Visa said it wanted telcos to distribute the cards in its shops.
There are indications banks are interested in possibly issuing contactless SDs, both in the U.S. and elsewhere, though the technology has not yet been proved in the market. That's especially true for microSDs.
Tyfone's Narendra said the company's planned "SideTap" microSD card sports an antenna that is only 1-millimeter by 10mm, too small to draw all its power from the contactless reader on the point-of-sale terminal to complete a transaction. It gets most of the juice from the phone, said Narendra. That power grab is part of Tyfone's intellectual property. Any TSM delivering applications to the SideTap would also need to support Tyfone IP on its server. In addition, there would need to be software supporting the card loaded onto the phone.
Other technology companies are also planning to introduce contactless microSD cards. At least for now, the SD cards would only work in card-emulation mode, that is, like a contactless card. Until they are embedded with NFC chips, they would not be able to read smart posters or communicate with other devices in peer-to-peer mode. Like Tyfone, other companies introducing the new cards have to prove the technology works.
Sources: Citi to Get Some 'Skin' in the Game
NFC Times has learned Citi plans to offer a payment application on a contactless chip, and the bank application will likely be embedded in mobile-phone skins. Citi would introduce the skins in the spring and the chips would likely carry a MasterCard PayPass application, said sources.
Citi might be using the skins instead of stickers because surveys, like one from a sticker trial conducted by Discover Financial Services, show most users do not want their phones identified as payment devices.
Citi is also apparently still bullish on NFC technology and has been involved in NFC payment trials in the U.S. and elsewhere, including one held in 2007 enabling riders to tap their phones to pay for rides on the New York City subway using a PayPass application.
The failure of banks and mobile operators to agree on ways to share revenue for NFC-based mobile payment is one of the reasons there are few commercially available NFC handsets.
But one source said that if U.S. mobile operators ordered the NFC phones in significant quantities for any mobile-payment projects they might roll out, handset makers could produce them. That includes phones that support applications on SIM cards for the two major U.S. operators that issue SIMs, AT&T and T-Mobile. And those that don't, Verizon and Sprint, could put applications on SD cards or embedded chips in NFC phones.
Still, with discussions ongoing by the mobile carriers, it remains to be seen just what shape their contactless-mobile payment plans will take.
print $links ?>
Article comments