'Virtually All' BlackBerrys to Support NFC, Says RIM Exec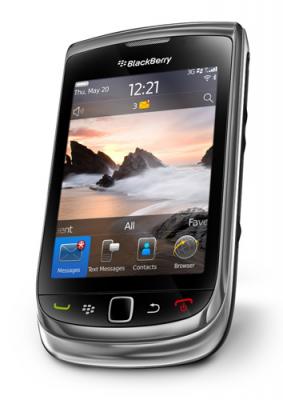 Research in Motion's managing director for the United Kingdom has reportedly said that "virtually all" of the company's BlackBerry devices will support NFC technology.
The statements by Stephen Bates, head of RIM's UK operation, amplify statements made two weeks ago at the Mobile World Congress in Barcelona by RIM co-CEO Jim Balsillie that "many, if not most," BlackBerrys introduced this year will include NFC. And Andrew Bocking, vice president for handheld software product management at RIM, also speaking in Barcelona, predicted NFC would become "standard equipment in smartphones."
"We're going to deploy NFC in virtually all our new devices moving forward," said Bates, speaking today at the Westminster eForum in London, according to UK technology and business publication silicon.com. "Our impulse is to build an ecosystem to try and exploit the capabilities of this technology so all of us can use and have a much more interactive capability in our lives and on our devices."
The publication took the statement to possibly mean RIM would put NFC in its tablets in addition to its smartphones, though Bates didn't specify that.
But he added that NFC "is going to open up a whole raft of new capabilities in the mobile market that creates new businesses, new markets, new revenue streams."
Bocking mentioned during a conference session on NFC at the Mobile World Congress that RIM believes its NFC phones might be used for such applications as retail payment, transit ticketing, access control for corporate campuses, sharing contacts and pictures, and activating accessories. The company is building application-programming interfaces for the applications, he indicated.
He said the device maker would work with mobile operators to support NFC applications on SIM cards, but declined to say what applications RIM might have in mind for embedded chips expected to come with its NFC phones.
print $links ?>