Questions Raised about Experience of First Data TSM Partner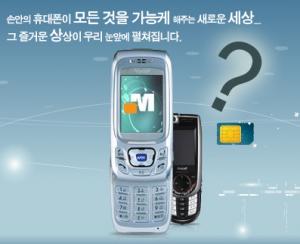 Large U.S. payment card processor First Data Corp. hopes to become a major mobile-payments player in the United States and beyond, but there are questions surrounding the experience of the new technology partner First Data has hired to help it bring m-payment services to the market.
First Data this month announced an agreement with the U.S. arm of South Korea-based IT services company SK C&C to serve as trusted service manager, or TSM, for financial institutions, merchants and other First Data customers. SK C&C USA would offer its TSM platform to download and manage credit, debit, prepaid and gift card payment applications on NFC phones, microSD cards and related devices.
But the showcase TSM project that both partners credit to SK C&C has long been claimed by another TSM, Cassis International of Singapore.
That project, known as Moneta, was launched more than seven years ago by South Korea's largest mobile operator, SK Telecom, which is a sister company of SK C&C. The project, which combines contactless credit, transit ticketing, banking and loyalty, now uses dual-interface SIM cards to store the applications. With more than 8 million dual-interface or "combi"-SIMs issued–though many not active for m-commerce–Moneta ranks as the second largest contactless-mobile project worldwide after Japan's FeliCa phone rollout. And it also ranks as the second largest TSM project next to Japan's FeliCa Networks service.
According to a joint press release from First Data and SK C&C Sept. 16 and later responses to questions from NFC Times, the parties say SK C&C has served as TSM for the SK Telecom project since 2002. SK C&C USA's Web site also claims the Moneta project as its own. And a First Data spokeswoman told NFC Times that SK C&C "doesn't use a Cassis platform in South Korea–SK's technology is proprietary and has been developed in-house."
But while SK C&C may have developed a new TSM platform in-house at its U.S. regional office in Atlanta, its claims to the SK Telecom Moneta project contradict press statements and articles dating back at least to 2004, naming Cassis as the TSM for the project.
Visa Press Statements
Among the press releases is a joint announcement by Visa International and SK Telecom in early 2007 of what they heralded as the first expected contactless payment application downloaded to SIM cards over the air. The release, timed to coincide with the 3GSM World Congress in Barcelona in February 2007, lists Cassis as SK Telecom's over-the-air service provider. The Visa payWave application on the SIMs could be used at 50,000 contactless terminals at South Korean merchant locations at the time, said Visa.
A source at Visa Inc. told NFC Times this past week that Cassis "played the primary role in terms of providing the (TSM) solution" for the project. He said he believes SK C&C wants to beef up its TSM platform, but could not say what the IT services firm, an arm of the giant SK Group, provided for the Moneta project.
Cassis CEO Thian Yee Chua, when contacted, said his company started work for SK Telecom in 2003 and the telco has licensed the Cassis TSM platform since 2004. "It is currently serving its complete subscriber base," Chua told NFC Times.
He credited SK Telecom for its "pioneering concept" of over-the-air personalization of secure applications. The importance of that idea–enabling service providers to deliver secure applications after their customers have been issued SIMs or other secure chips–is "finally recognized by the industry," said Chua.
But he said Cassis did not cede control of the TSM platform to SK Telecom and did not work with SK C&C on the project at any point.
SK C&C may have taken control of the SIM over-the-air platform, which sources said was originally provided to SK Telecom by France-based SIM supplier Axalto, now part of smart card vendor Gemalto. The SIM OTA platform has little part in the download and management of secure mobile-commerce applications, such as payment, onto SIMs, however.
For that, a TSM or similar organization is needed–one that is certified by card networks, such as Visa or MasterCard Worldwide, to be able to securely manage the payment applications.
Downloading applications or personalizing preloaded apps over the air is one of the key promises of NFC technology, since it enables service providers, such as banks and transit operators, to offer applications after the NFC phones or related devices are already in the pockets of consumers.
Moving to NFC
SK Telecom does not yet offer NFC phone service. Instead, the telco and its smaller rival KT issue dual-interface or combi-SIMs that hook into antennas in specially equipped mobile phones the telcos have ordered. The SIMs carry the popular T-money transit and retail stored-value application used in the capital Seoul, along with much less used payment applications, Visa payWave and MasterCard PayPass. The SIMs also store membership-loyalty programs and mobile-banking services that enable subscribers to make contactless withdrawals from ATMs and to trade stock.
Before launching the dual-interface SIMs in 2007, SK Telecom and KT issued SIM-sized cards that could carry payment applications and also hook into contactless antennas in phones, but were not true SIM cards.
SK Telecom has led the rollouts and has been among the most aggressive mobile operators worldwide in promoting mobile payment. In late 2002 it launched m-payment using infrared technology to beam transaction data to point-of-sale terminals. It first hired Cassis for application downloads to secure chips in the infrared-enabled phones.
But the infrared payment–like the miniature contactless credit cards inserted into phones and payment applications stored on dual-interface SIMs–did not catch on with consumers for retail purchases.
Yet, SK Telecom has big plans for contactless-mobile payment, from which it believes it can earn significant transaction revenue. Earlier this year it completed the purchase of a 49% stake in credit card company Hana Card and launched a new service, T Smart Money, which expands on the Moneta contactless-mobile payment service. SK C&C will likely take over the TSM duties for this service.
Next month, the telco plans to introduce mobile payment and ticketing on full NFC phones, following KT into the market with the technology, said a source. Both telcos plan to expand their NFC services next year.
C&C Looks to M-Commerce Expansion
It remains to be seen whether Cassis will be pushed out of the project completely sooner or later. SK C&C seems determined to develop its TSM and mobile wallet business using NFC and SIM technologies.
And SK C&C's boss, Shin-Bae Kim, is well-connected within the US$80 billion-plus SK Group. He also served as CEO of SK Telecom for five years until 2009. Moreover, C&C is the largest single shareholder in the unit of SK Group that controls SK Telecom, SK Holdings.
Kim has made global expansion, especially in the United States and Europe, a priority for SK C&C, which has operations in a range of industries besides telecom. C&C has more than 3,000 employees and more than US$1 billion in annual revenue. In April, it designated its U.S. office as "m-Commerce Center of Excellence" worldwide.
The firm will also be providing mobile phone wallet software to First Data, and it recently hired Jon Squire, former senior vice president of wallet and payments at U.S.-based mFoundry, which makes platforms and applications for mobile banking and mobile payment. At mFoundry, Squire oversaw development of the bar-code-based Starbucks Card Mobile app for the iPhone in the United States. Squire, who left mFoundry in August, will serve as senior vice president for business development and strategy at C&C. The firm also hired Kevin Zhu as vice president for product management and technology development. Zhu headed product and technology development, including NFC, for mobile payment and mobile commerce at U.S. mobile operator Sprint.
C&C in May replaced its U.S. president Dan Smith with Kevin Smith, who formerly worked at Qualcomm-owned m-banking and payment vendor Firethorn, among other companies.
Besides trying to generate TSM contracts in the United States, C&C also has been trying to win m-commerce consulting business in recent months, said sources.
When asked about the conflicting TSM claims for the SK Telecom project, a SK C&C USA spokeswoman told NFC Times that because of corporate policy, the firm "cannot comment on dealings of our parent or sister companies."
Major M-Payment Move for First Data
For First Data, the selection of a TSM partner is a key move. The company has said it plans to use its processing presence at millions of merchant locations to enable retailers and financial institutions to offer their customers new ways to pay at the point of sale with their phones.
It introduced a passive contactless sticker, Go-Tag, in three U.S. retail chains last year, but the sticker, with a prepaid payWave application onboard, failed to take off.
It plans to offer contactless microSD cards supplied by U.S.-based Tyfone, which could carry either open-loop payment applications or–more likely at first–closed-loop payment, such as merchant gift card applications. It also plans to enable payment and loyalty programs from NFC phones. Some market observers have suggested First Data would be well-placed to assist major U.S. carriers in their plans to launch an NFC-based payment service in competition with Visa and MasterCard.
It's choice of SK C&C for the TSM platform was unexpected, since the processor had earlier invested in contactless reader and TSM platform provider Vivotech. And First Data early this year told NFC Times it planned to use a TSM platform developed by IBM.
Neither the First Data spokeswoman nor SK C&C's Squire responded to follow-up questions concerning C&C's TSM experience and the conflicting claims to the TSM service contract for SK Telecom's Moneta project.
print $links ?>
Article comments