Smartphone Chip Maker Announces Intent to Buy Innovision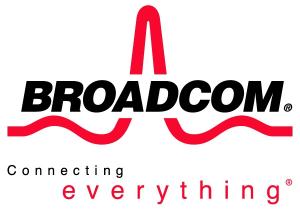 U.S.-based Broadcom, which reportedly supplies wireless chips for Apple's iPhone and iPad, among other devices, announced plans to acquire UK-based NFC technology company Innovision Research & Technology in a cash deal valued at about US$47.5 million.
The acquisition, expected to close in the third quarter, signals Broadcom's continued interest in Near Field Communication and means the large semiconductor supplier is planning to incorporate NFC with its chips that combine Bluetooth, Wi-Fi and other wireless technologies.
In a statement, Broadcom said it "believes that NFC will become increasingly adopted in smartphones and other mobile devices and sees NFC as a valuable part of its wireless connectivity portfolio alongside other technologies, such as Bluetooth, Wi-Fi, FM and GPS." The company added that it believes buying Innovision could accelerate its efforts to "bring next-generation NFC products to market."
At present, the few NFC phone models on the market and those expected next year carry standalone NFC chips from such suppliers as NXP Semiconductors and Inside Contactless.
Incorporating NFC into combo-wireless chipsets is a longer-term proposition. Despite development and licensing deals Innovision netted in 2009 and 2010 with six major semiconductor suppliers, including Broadcom, Innovision continues to lose money–including £2.9 million (US$4.4 million) for the year ending March 31 on revenue of £2 million.
Besides combo-wireless chips, some semiconductor makers are working on incorporating NFC in the phone baseband, although it's not clear whether any are working with Innovision IP.
Millions in royalty revenue from sales of combo chips incorporating its NFC IP would not begin to flow to Innovision until 2012 or 2013, the company has projected. Innovision also makes RFID tags designed for NFC phones to read, but delays in commercial launches of NFC projects have limited tag sales.
Broadcom, which had revenue of just under $4.5 billion in 2009, reportedly supplied Bluetooth and Wi-Fi combo chips for Apple's iPad, introduced this year, as well as a chip combining Bluetooth, Wi-Fi and FM radio for the 2009 iPhone 3GS. One blogger reported Broadcom's controller chip is used in the fourth-generation iPhone touch screen.
The company, which also supplies wireless and wired chips for such devices as cable and DSL modems, TV set-top boxes and network servers, is not confirming that it supplies Apple. But it has announced broad support with its wireless chips for increasingly popular smartphones based on Google's Android operating system for smartphones. It could add NFC to these chips, as well.
Broadcom, which like Innovision is a member of the NFC Forum trade group, said it would honor Innovision's contractual obligations. But it is unclear what that means for the development and licensing deals Innovision has in place with five other major semiconductor suppliers, which are competitors of Broadcom's.
Last December, Broadcom said it would pay more than $160 million to settle a class-action lawsuit alleging officers of the company backdated stock options. The company did not admit wrongdoing.
print $links ?>