Broadcom
We're Updating Our Profiles Section
Stay tuned for all new and updated exclusive profiles on companies and organizations involved in the ecosystem.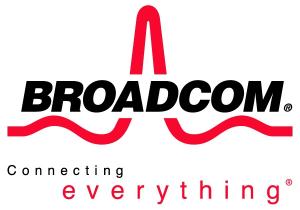 Headquarters:
United States
Broadcom, a maker of chips for smartphones and other consumer electronics, finalized its acquisition of UK-based NFC company Innovision last summer.
The company, which reportedly supplies combined Bluetooth and Wi-Fi chips for Apple's iPad and similar wireless chips for the iPhone and other smartphones, sees budding demand from both handset makers and mobile carriers to incorporate Near Field Communication into its chips.
Broadcom counts as customers the top five handset makers and also the top ten PC or laptop makers. Some notebook computer makers have expressed interest in incorporating NFC in their devices, too, said the company. Broadcom's wireless chips can also incorporate FM radio and GPS functionality in combinations with the other wireless technologies, such as Bluetooth.
It bought into Innovision's vision that millions of chips in mobile phones supporting Bluetooth, WiFi, and other short-range wireless technologies will also pack Innovision's NFC intellectual property. The company believes handset makers introducing (higher-end) NFC models after 2012 or 2013 will no longer put standalone NFC chips inside their devices but will opt instead for "combo chips" supporting the various wireless technologies. That would reduce the cost of embedding an NFC modem in a handset to well below 50 U.S. cents, less than a third or a quarter of what it would cost for a standalone chip, according to CEO David Wollen.
It seems likely smartphone makers will order the combo chips with NFC onboard, since the trend is for combining wireless technologies into the same chip, at least in higher-end phones.
Broadcom isn't the only company with the IP to combine NFC with other wireless technologies. But other chip makers had been counting on Innovision to supply the IP. Broadcom must honor the contracts with the other five unidentified semiconductor suppliers that had signed licensing deals with Innovision.
Innovision last year said that five of the top 10 to 20 makers of wireless chips for phones have signed development and licensing agreements with Innovision. He declined to name the chip makers, citing confidentiality clauses. The company in April 2010 announced it had signed another deal with a global semiconductor supplier, which it predicted would yield $2 million in development and licensing revenue in the first year and $10 million over several years. Examples of the chipset companies that might want Innovision IP are Texas Instruments, Broadcom, and Qualcomm, though TI is working on its own NFC technology for a standalone chip that may later go into its wireless chipsets. Early 2009, Inside Contactless, a maker of standalone NFC chips, announced a deal to supply NFC technology to Qualcomm for reference designs of 3G chips for phones.
NXP Semiconductors in 2009 licensed Innovision IP to work with its NFC chips and related software and secure elements.
Innovision also makes tags that its NFC chips in phones or other devices can read. The tags store small amounts of data and code and could enable users, for example, to tap smart posters to download coupons, tickets, or other content or automatically open Bluetooth or WiFi connections.
Innovision's Topaz tag is one of four tag types standardized by the NFC Forum, of which Innovision is a sponsor member and has a set on the board. Under the standard, Innovision NFC technology in devices would presumably be able to read tags from other manufacturers, as well. Broadcom has said it would continue the tag line.
Key figures:
Financial Results
2010
2009
Change
Revenue
6,818
4,490
51.8%
Net Income
(1,082)
(65)
--
In millions of $US


Employees
80 (As of Jan 2010)
Major NFC and Contactless competitors: